Con-Tec Thermocouple Wire
Con-Tec is the only manufacturer in the world to produce flexible armor in the same facility that also insulates the thermocouple wire. This gives our customer base the ability to draw to freight costs by combining shipments as well as helping them shorten their supply chain.
All items available with Stainless Steel Overbraid.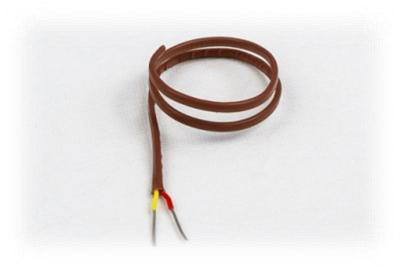 Grade
Stock Code
Conductor Guage / Conductor Type
Pos (+) Compound
Neg (-) Compound
Jacket Color
Operating Temps
Extension
KX-PC/PC-20
KX-PC/PC-20F
20 Guage Solid
20 Guage Stranded
Chrome Yellow PVC
Alumel Red PVC
Yellow PVC
200 - 2000° F

Thermocouple

K-TE/TE-20
K-TE/TE-20F
K-TE/TESS-20F
K-TE/TE-24
K-TE/TE-24F
20 Gauge Solid
20 Gauge Stranded
20 Gauge Stranded
24 Gauge Solid
24 Gauge Stranded
Chrome Yellow FEP
Alumel Red FEP
Brown FEP
200 - 2000°
Thermocouple
K-FB/FB-20
K-FB/FB-20F
20 Gauge Solid
20 Gauge Stranded
Chrome Yellow F-Glass
Alumel Red F-Glass
Brown F-Glass
-
***All Items Available with Stainless Steel Overbraid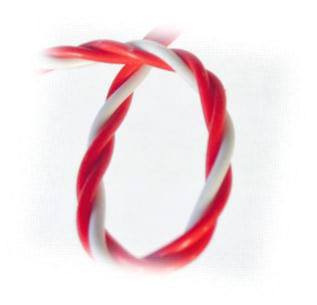 Conductors
Stock Code
Conductor Gauge and Type
Construction

3

3C-RTD-24-WFEP

24 Gauge Nickel Plated Copper

Red Red White

4

4C-RTD-24-WFEP

Red Red Red White

6

6C-RTD-24-WFEP

Red Red Red Red White White